Seek the Kingdom of God above all else, and live righteously,
and he will give you everything you need.
Kingdom Builders is what we call offerings above the tithe that go toward accomplishing special local and global ministry projects.
2021 Local and Global Missions Projects
Below are the organizations West Ridge plans to partner with through monetary and goods donations as we build the Kingdom of God in our local community and around the world.
Compassion's mission is to release children from poverty in Jesus' name. They work through local churches around the globe to provide children and their families with physical, social, economic and spiritual care.
The Collective Choir is a group of people who are using soulful Gospel and Hip-hop to pull people of Eau Claire into deeper community. Together they lift up a new standard in praise to our Creator God, and his anointed one, Jesus, wherever people would invite them.
Feed My People Food Bank has been working to solve two problems, hunger and food waste. They rescue food from manufacturers and suppliers and get it to people in the community who need it.
The King's Closet is a FREE clothing store located in downtown Eau Claire providing clothing to those in need.
Apple Pregnancy Care Center
Apple Pregnancy Care Center's goal is to provide those unplanned pregnancies with the facts that will help them make choices they can live with.
Juneteeth commemorates the abolition of slavery. Our local celebration seeks to promote and cultivate knowledge and appreciation of African American history and culture.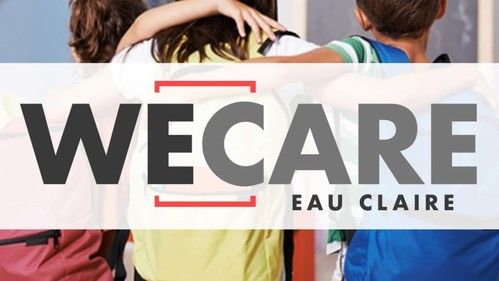 We Care Back to School Event
We Care - Eau Claire is a group of people from a variety of churches in the Chippewa Valley. Their goal is to work together to provide for the needs of children and families through various service initiatives throughout the year.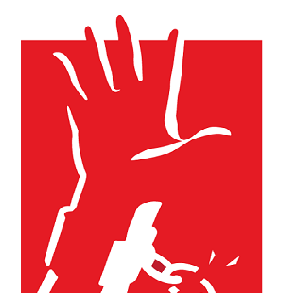 Fierce Freedom's mission is to educate and raise awareness about human trafficking in northwest Wisconsin.
Eau Claire School District
We partner with Sherman Elementary School and Delong Middle School to provide for specific school supply needs such as snacks for testing as well as encouraging the teachers with Bagels and Coffee a couple times per year.
The Kids Life 4D program from Africa's Children is designed to help local churches meet the needs of children and help them grow physically, mentally, socially and spiritually. Africa's Children wants kids to be healthy and whole in every aspect of their lives.
Good News Jail and Prison Ministry
Good News Jail & Prison Ministry is the largest independent supplier of chaplains for jails and prisons worldwide, reaching those others have forgotten.
We serve in areas of the world that are the least reached and least resourced by partnering with local leaders in those communities to end some of the worlds greatest injustices.
The Hub is a community where individuals experiencing homelessness can seek temporary transitional shelter while working with a Hub case manager to move forward in life. They serve people in the Chippewa Valley and utilize tiny homes in their work.
Completed Kingdom Builder Projects
Facility Improvement Timeline
Subject to change at the Leadership Team's discretion